---

---

The First Law is a fanstasy series composed of a trilogy and three stand-alone novels set in the same world, written by British novelist Joe Abercrombie.


---

---

"
A man with a missing eye after a man with a missing finger. There's a song in there somewhere, I reckon.
"

–Logen Ninefingers, Red Country
Kanedias, also known as The Master Maker, was the second son of Almighty Euz. After Euz vanquished the Demons and close the gates to The Other Side, he granted a gift to his three eldest sons – the three pure Disciplines of Magic. Kanedias was granted the gift of the Art of Making, the ability to shape worldly materials into otherworldly artefacts. It is somewhat reminiscent of incredibly advanced technology. Kanedias made his home in what would become Adua, and built the House of the Maker. After the death of Juvens, Bayaz gathered eleven of the twelve Magi and went to war with him, putting siege to his House. In the end, Bayaz alone confronted Kanedias on a bridge high in his tower. Kanedias threw his own daughter off the bridge to her death, but Bayaz then cast him down in turn.
---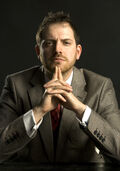 Joe Abercrombie is the author of the fantasy series The First Law. He was born and raised in Lancaster, England, and has worked as a freelance film editor.


Who is your favorite point of view character in the First Law trilogy?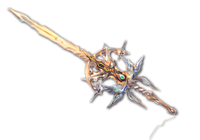 Fantasy Literature
Go to these sites for info or for help with your own wiki!
A Court of Thorns and Roses • A Song of Ice and Fire • All Souls Trilogy • Beyonders • The Dark Tower • Deltora Quest • The Demon Cycle • Discworld • The Dresden Files • The Edge Chronicles • Fablehaven • The First Law • Grishaverse • His Dark Materials • Inheritance Cycle • The Kingkiller Chronicle • The Land of Stories • The Magicians • Malazan Book of the Fallen • Mistborn • Pern • Ranger's Apprentice • Redwall • The Second Apocalypse • Shannara • The Stormlight Archive • Sword of Truth • Throne of Glass • The Waterfire Saga • Wheel of Time
Want your community included? See how!

Ad blocker interference detected!
Wikia is a free-to-use site that makes money from advertising. We have a modified experience for viewers using ad blockers

Wikia is not accessible if you've made further modifications. Remove the custom ad blocker rule(s) and the page will load as expected.