---

---


The First Law is a fanstasy series composed of a trilogy and three stand-alone novels set in the same world, written by British novelist Joe Abercrombie. He is actively working on a new trilogy, and targetting September 2019 for publication of the first book, A Little Hatred.


---

---

"
A man can forgive all manner of faults in beautiful women that in ugly men he find entirely beyond sufferance
"

–Nicomo Cosca, Best Served Cold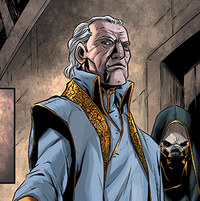 Arch Lector Sult is the ruthless head of the King's Inquisition, and one of the most powerful men in The Union. He always wears an immaculate long white robes with a high collar, white gloves, and a ring with a huge purple stone. The Arch Lector despises commoners, and is fanatically devoted to maintaining what he sees as the natural order with the nobility on top, and is furious that common peasants have the cheek to demand any sort of rights. He loathes the merchant class in particular, like the Guild of Mercers, seeing commoners getting rich and challenging the nobles. This leads to a bitter rivalry with his colleague on the Closed Council, High Justice Marovia, a champion of the common man. They lead competing factions on the Closed Council that viciously fight over every subject, no matter how small.
---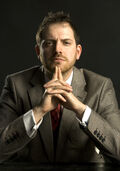 Joe Abercrombie is the author of the fantasy series The First Law. He was born and raised in Lancaster, England, and has worked as a freelance film editor.


Who is your favorite point of view character in the First Law trilogy?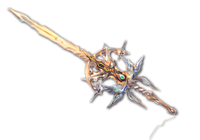 Fantasy Literature
Go to these sites for info or for help with your own wiki!
A Court of Thorns and Roses • A Song of Ice and Fire • All Souls Trilogy • Beyonders • The Black Company • The Brotherband Chronicles - Ranger's Apprentice - Royal Ranger • The Dark Tower • Deltora Quest • Discworld • The Dragonriders of Pern • The Dresden Files • Fablehaven • The First Law • Grishaverse • His Dark Materials • Inheritance Cycle • The Kingkiller Chronicle • The Land of Stories • The Magicians • Malazan Book of the Fallen • Mistborn • Shades of Magic • Shannara • The Spiderwick Chronicles • The Stormlight Archive • Sword of Truth • Throne of Glass • Wheel of Time • The Wicked Years
Want your community included? See how!