---

---

The First Law is a fanstasy series composed of a trilogy and three stand-alone novels set in the same world, written by British novelist Joe Abercrombie.


---

---

"
Sooner or later you have to do something, or you'll never do anything.
"

–Temple, Red Country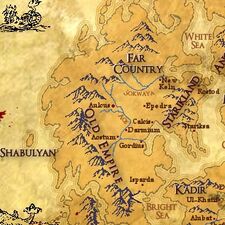 Aulcus is the ancient capital of the Old Empire. It is located in the centre of the Old Empire at the head of the three lakes on the mighty river Aos. At the peak of the empires power, it was the most awe-inspiring city in the world, which has never since been surpassed. To Jezal dan Luthar, the splendid buildings of Adua, the mighty walls and towers of the Agriont, seemed mean and feeble copies. After the war with Glustrod in the Old Time, it became a wasteland where nothing lives, no birds, no dogs, and no people; a crumbling dark place, like looking into your own grave. Where all other things in Aulcus have crumbled, the Master Makers' bridge still stands undiminished.
---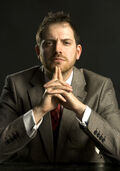 Joe Abercrombie is the author of the fantasy series The First Law. He was born and raised in Lancaster, England, and has worked as a freelance film editor.

Who is your favorite point of view character in the First Law trilogy?