---

---


The First Law is a fanstasy series composed of a trilogy and three stand-alone novels set in the same world, written by British novelist Joe Abercrombie.


---

---

"
Every man has his excuses, and the more vile the man becomes, the more touching the story has to be
"

–Sand dan Glokta, The Blade Itself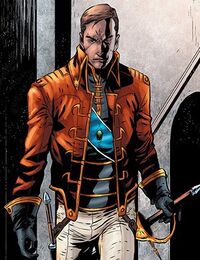 Collem West is a common-born Major in the Union Army. West's rise through the army ranks was not easy. However, despite having no natural talent for fencing, he won The Contest, through sheer determination. Later in the First Gurkish War, he won a reputation during the siege of Ulrioch, when he was the first through the breach. He is intelligent and dilligent. Having achieved his rank through merit, rather than blood, he often finds himself the lone voice of sanity in the Union Army. However, he also has a terrible temper, which he finds hard to control. This is exacerbated by his wilful sister Ardee. Major West frequently drinks and plays cards with his friends Captain Jezal, Lieutenant Kaspa, Lieutenant Brint, and Lieutenant Jalenhorm.
---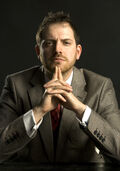 Joe Abercrombie is the author of the fantasy series The First Law. He was born and raised in Lancaster, England, and has worked as a freelance film editor.


Who is your favorite point of view character in the First Law trilogy?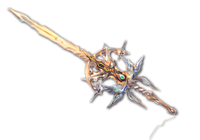 Fantasy Literature
Go to these sites for info or for help with your own wiki!
A Court of Thorns and Roses • A Song of Ice and Fire • Beyonders • The Black Company • The Brotherband Chronicles - Ranger's Apprentice - Royal Ranger • Coraline • The Dark Tower • Deltora Quest • The Demon Cycle • Discworld • The Dragonriders of Pern • The Dresden Files • The Edge Chronicles • Fablehaven • The First Law • Grishaverse • His Dark Materials • Inheritance Cycle • The Kingkiller Chronicle • The Land of Stories • The Magicians • Malazan Book of the Fallen • Mistborn • The Nevernight Chronicle • Shades of Magic • Shannara • The Spiderwick Chronicles • The Stormlight Archive • Sword of Truth • Throne of Glass • Wheel of Time • The Wicked Years
Want your community included? See how!